Professional Experience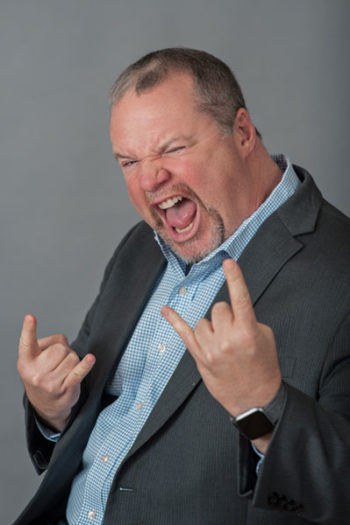 John Einstein was born and raised in Huntington, West Virginia. In 1986, John graduated from Huntington High School, and he went to Emory and Henry College, where he played football. He graduated from Emory and Henry College in 1990 with a degree in Economics and a minor in Psychology. In 1996, John graduated magna cum laude from the University of Dayton School of Law, where he was an editor of, and was published in, the Law Review.
After law school, John practiced business and tax law with Bailes, Craig and Yon, a law firm in Huntington, West Virginia. In 1999, John was recruited by Hahn, Loeser & Parks, LLP, a large Ohio law firm for their Columbus Office, where he continued doing business and tax work. It was at HLP that John began his representation of Volunteer Energy Services, Inc. Since 2011, John has served as Volunteer Energy's general counsel.
When John Einstein, Dianne's husband, joined the firm as "Of Counsel" in 2016, he brought over twenty years of business and tax law experience with him. John is "Of Counsel" so that he can assist Einstein Law clients on an as-needed basis, and he can still commit the time necessary to discharge his duties as General Counsel of Volunteer Energy, one of the largest retail suppliers of natural gas in the Midwest, where he is tasked with contract, banking, regulatory compliance and general awesomeness. John can provide advice on all business matters for our clients for the entire life cycle of our client's businesses.  John has received the prestigious rating of "AV" from Martindale Hubbell.
John is a member of the Columbus Bar and Ohio State Bar Associations, and he volunteers his time to serve on the Home Owners' Association for Jefferson Meadows in Blacklick, Ohio. He is married to Dianne, and they have a son who is obsessed in his quest to develop superpowers.
He is a life-long mosher and listens to his death metal way too loudly.
Need Legal Assistance – Do You Have a Claim?
Feel free to get in touch with any enquiries and one of our friendly members of staff will get back to you as soon as possible.